SkySaver Emergency Evacuation for Crane Operators
Operating a crane can be a high stress and intensive task with little room for error. Unfortunately, mistakes can occur and result in the need for emergency evacuation. Beyond human error, external conditions, such as adverse weather events, can also create dangerous situations that require evacuation.
Currently, most crane rescues are carried out with ladders, cables and ropes and involve rescuers climbing up the crane to evacuate the operator. Alternatively, the emergency services may be required to complete a rescue.
Third party rescue can take up precious time in an emergency. What if crane operators had a safe and effective method of self-rescue so they could evacuate without delay and minimize risks in an emergency? This technology is now available in the form of SkySaver Portable Evacuation Kits, which give crane operators a speedy and safe method of self-rescue
How it Works
The SkySaver Rescue Backpack looks just like a regular backpack. Inside, you'll find a patented Controlled Descent Device (CDD) that utilizes a centrifugal and friction based braking system to lower the user to the ground, doing so at a comfortable and steady rate of 2 meters per second. Using SkySaver, an entire rescue operation can take less than 3 minutes and eliminates the need for third party rescue.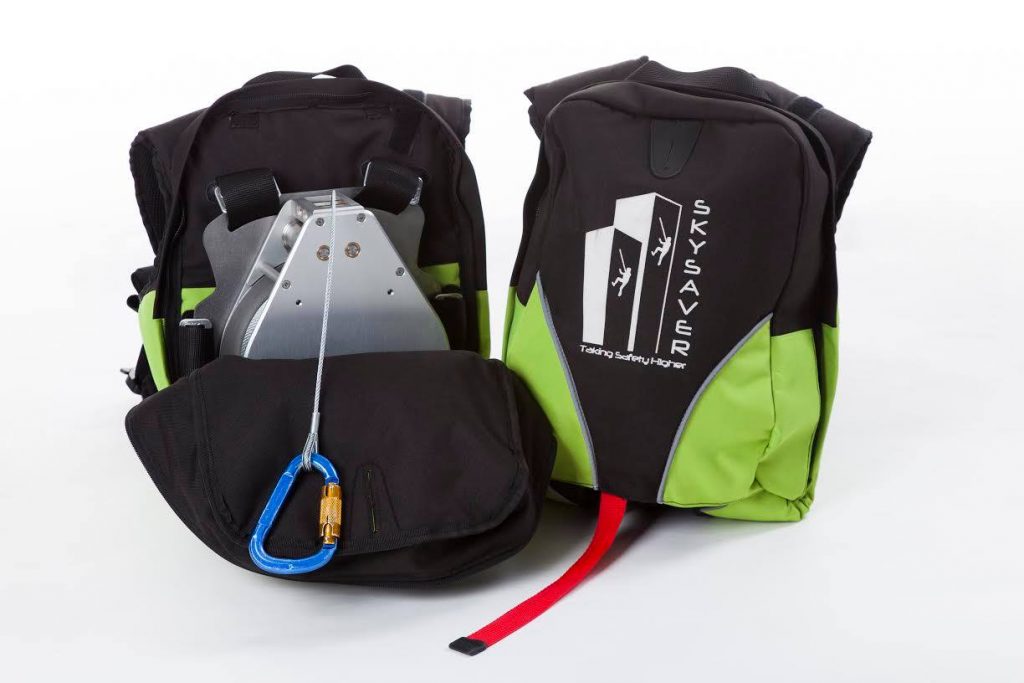 SkySaver: Key Benefits
Provides quick and immediate evacuation
Intuitive usage – no training required
Military grade technology that functions under extreme conditions
Can also be used to rescuing injured or unconscious technicians
Keep Your Crane Operators Safe with SkySaver
By implementing SkySaver as an organisation-wide emergency evacuation solution, you're providing your crane operators with fighting chance of escape in an emergency. Tool@rrest is the EXCLUSIVE UK distributor of SkySaver solutions. Talk to our team to find out more: 01952 292 782 or contact us online.
Tool@rrest – The Drop Stops Here.