Upgrade Existing Tools with the Tool@rrest Retr@fit Service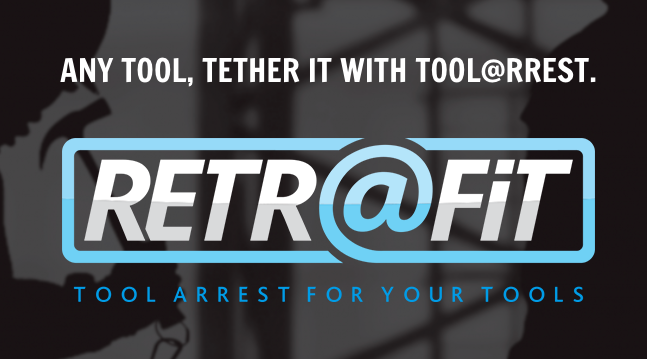 We all know that dropped tools can led to serious injuries and even fatalities. They can also cause equipment damage, costly downtime and may lead to lawsuits and fines. Tool tethering equipment is non-negotiable if you have teams working at height.
Here at Tool@rrest, we offer a range of tool tethering solutions, including ready-to-go tethered tool kits, self-tethering equipment and our renowned Retr@fit service. Retr@fit is a particularly good option if you're looking for a long-term, fully certified tool tethering solution, but already have a complete tool set in good working order. Instead of having to invest in completely new tools, you can add tool tethering capabilities to your existing tool set.
With the Retr@fit service, we come to you. Most hand tools can be fitted with a fail-safe tether at your site in mere minutes. Once retrofitted, your existing tools can be used as part of a completely secure drop prevention system, using Tool@rrest tethers, lanyards and accessories.
Why Retr@fit?
No need to buy new equipment or tools
Fitted on-site by one of our specialists, minimising downtime
Compatible with most hand tools weighing up to 2.5kg
Long lasting and certified to exceed industry standards
Part of a complete solution for tool safety supplied by Tool@rrest
Available through a wide range of distributors globally
Want to discuss your tool tethering requirements? Get in touch with the Tool@rrest team or call: +44 (0) 1952 292 782.
Tool@rrest – The Drop Stops Here.